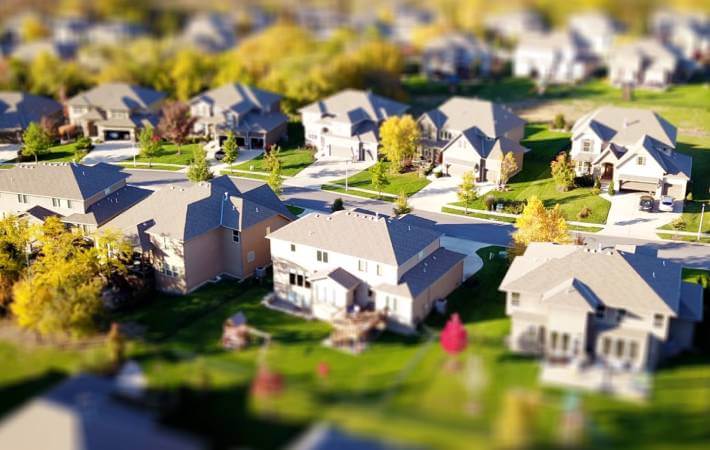 Housing Market: 2021 Summer Update and Trends
Photo by David McBee from Pexels
We may have a "new normal" for the housing market. Due to low record low interest rates over the past year, there's been a huge surge in demand. When you combine this with the low housing supply it creates a housing boom. The housing market remains fiercely competitive and it doesn't look like things are slowing down in the near future. Homes in California are on the market for a median of 7-8 days before going under contract.
Let's start this housing market update by taking a look at where we are right now. Then we'll look back to see how we got here.
The Housing Market Remains Hot
Some would argue this year has been the very definition of a seller's market in real estate. We say that for two reasons.
First, home prices are skyrocketing. According to the S&P CoreLogic Case-Schiller Home Price Indices, prices are up 16.61% vs. last year across the nation. What home seller doesn't want to see the value of their home go up? In fact, houses are selling for much more than the asking price. It's been reported that some homes will sell for more than $1M more than the asking price.
That's not all. The second reason this real estate market is a seller's market is because there are so many more buyers than sellers. Buyers are getting into bidding wars, which drive up the price. The shortage of homes on the market means if you have one available for sale, you're getting a lot more attention than you would in a "normal" market.
So how did we get here? There are a few factors coming into play.
Why the Real Estate Market is Flooded with Buyers
One of the reasons home prices are shooting up is the large number of buyers. As we mentioned, they're getting into bidding wars over the homes available for sale. These bidding wars drive up the price, which leads other nearby home sellers to end up listing their homes for more as well.
Why are there so many buyers right now? It's a combination of several things:
Millennials have been in the workforce for a few years now and are looking to buy their own homes. Since they're the biggest generation in the US, that means there are a lot of people out there eager to get into their own homes.
During the pandemic, many investors were hesitant to buy real estate. They didn't want to lock up their funds considering they didn't know what would happen. Now that we appear to be on the tail end of the pandemic, investors are making up for lost time.
Firms are doing the same thing as investors. They're buying up tons of homes to rent them out for steady income streams.
This perfect storm of millennials, investors, and firms that are all eager to buy up homes is a big factor in the rising home prices.
But there's something else to it: fewer new homes are available.
Fewer New Homes are Being Constructed
Another factor to the current situation is the lower number of homes available. According to the US Census, there was a huge dip in new housing starts last year. Builders just weren't able to build as many homes as they normally could.
While things have picked up since then, it will take a while for things to level out again. Building new homes doesn't exactly happen overnight. It will take a while for builders to catch up with the demand.
Is it a Good Time to Buy a Home?
In our high school economics class, we learned about what's going on in today's real estate market. When demand goes up and supply stays the same, prices go up. When demand goes up and supply goes down – like we're seeing today – prices go up even more.
So is it a good time to buy a home? Even though prices are high, interest rates are low! So yes, right now is a good time to buy because you can lock in a low rate for the mortgage.
Send us an email at info@bydand.com and we'll see what kind of rate you prequalify for! We look forward to hearing from you.