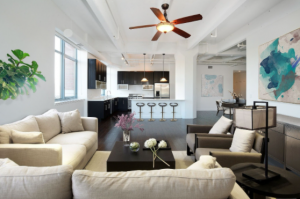 What to Expect When Your Inspecting
Image by HobokenHome7 from Pixabay 
So you've found your dream home, you say? You want to move in right away, you say?  You want to close quickly and get out of the cramped quarters in which you've had to quarantine (and you never want to have to do so again)?
We get it.  Homebuyers are hungry for more space, and houses are selling like hotcakes in this low-interest-rate, low-housing-supply market. But as you jump into likely the biggest investment you'll have, it's wise to pause (briefly) and put some time and energy into your home inspection.  
Why Inspect?
A professional home inspector, as an independent 3rd party, will review the interior and exterior of the home, most importantly to make sure it is safe and sound.  According to the American Society of Home Inspectors, the expert is to look "for systems and components… that, in the professional judgment of the inspector, are not functioning properly, significantly deficient, unsafe, or are near the end of their service lives".
Even if there are no issues with the home, and especially when you (the buyer) attend the home inspection, the process will allow you to be more knowledgeable about your home and how to maintain it.  If major issues do surface, the home inspection allows you to request that the seller make the repair, or negotiate a change in terms.  You may get the seller to reduce the asking price or contribute to the closing costs.  In some extreme cases, you may choose to walk away from the home. Often, the inspection could result in negotiating leverage for the buyer. 
But the home inspection can be a benefit for the seller as well. For example, if they choose to get a pre-listing inspection, they may be able to head off any issues before they come up and slow down or affect a deal.  If they do so, they should be ready to present the inspection report, (and note the actions they took to remediate any issues).  For example, receipts for repairs would show that the home is well maintained and give buyers confidence in the process. It could also eliminate the after-inspection negotiation.
How to Select an Inspector 
Buyers typically initiate the inspection and include contingencies in the contract based on the results of the inspection. Since the inspection has such a potential impact on the contract, it's a good idea to take a moment to find a quality inspector. 
You don't have to settle for the first name you find or the lowest price.  You can ask for recommendations from your realtor, family or knowledgeable friends. While California does not have a licensing requirement, membership in the California Real Estate Inspection Association or American Society of Home Inspectors indicates that the inspector has had a certain level of training and will adhere to industry-accepted standards. These types of organizations often require background checks as well as well as adherence to a code of ethics- so you start with a level of trust in the process. They will also list inspectors in your area and provide background information that may be useful to your decision.
Once you've found a few that you think will work, take a look at their experience with home inspections or other areas of expertise (such as new homes, decks, air quality, types of homes, etc) to determine the best fit. And lastly, make sure that you have a compatible communication style. For example, their pre-inspection agreement should be clear, and they should be comfortable teaching, answering questions, and otherwise explaining the process.  
What to Expect on Inspection Day
You or your realtor should try to be present at the home inspection to ask questions and learn about the home, as mentioned above. Your inspector will likely go through a checklist that includes the following:
Identifying structural issues by checking the foundation, roof, basement, floor, ceilings, and walls for cracks or areas that are not level

Identifying exterior safety or water-related issues by taking note of doors and trim, water drainage, attached or adjacent porches, decks, patios, walkways, etc

Noting the soundness of the roofing materials, including flashing and drainage systems, skylights, and chimneys

Checking for plumbing issues inside the home; such as fixtures, drains, hot water heater, vent systems, and pipes

Checking that the electrical systems are safe, functional, and designed to code

Inspecting heating and air conditioning systems for proper function and distribution

Identifying the safety of stairways, cabinets.  Noting the functionality of doors and windows, including the garage door. They may operate installed appliances such as stoves to ensure proper function. 

Check for proper insulation and ventilation

Check fireplaces, stoves, chimneys, and vent systems for level of safety
The inspection should take 2-3 hours to complete, and the inspector will provide a report with a review of their findings following the inspection. 
If You Love it, Then Go Get It
No need to let an inspection stop the sale of a home.  You can't expect any home to be perfect! The inspector's job is to note any issues, and they wouldn't be doing their job if they found none.  But they will likely not mention cosmetic concerns, and for good reason. There is really no need to focus on easy fixes.  A good realtor will help you determine what is prudent to request of the seller while keeping the process moving forward. 
If you're looking to buy a home in the near future, we can help. At Bydand, At Bydand, it is our mission to provide steadfast solutions tailored to accomplish our clients' home financing goals.