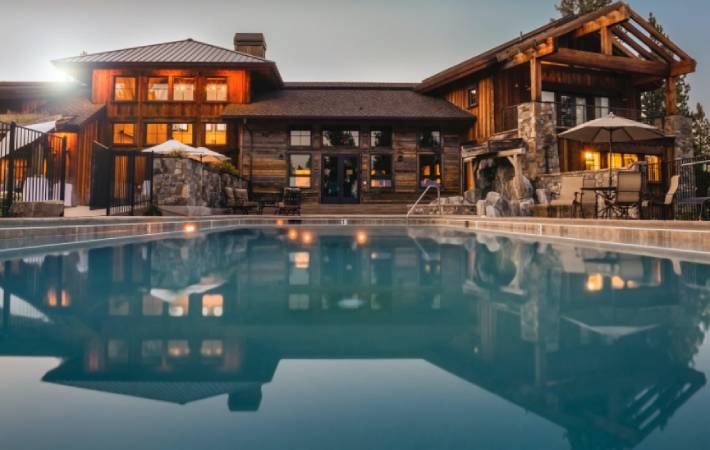 It's Seller's Market, and Here's Why
Photo by Chris Goodwin from Pexels
It's Seller's Market, and Here's Why
Realtors across California are reporting a hot market, especially with luxury homes, where some houses are selling within days of listings. Bidding wars and above-list prices are not uncommon. According to Forbes.com, one top realtor in Greater Palm Springs observed, "Even though we can't hold open houses, properties are selling as soon as they are listed with multiple offers". Another realtor in Marin and Northbay areas reports, "…In some cases, we are seeing the sale price 20-25% higher than the original list price".  
As a matter of fact, home sales are picking up across the country.  
As of August 7th, Realtor Magazine noted that homes are selling on average four days faster than they were at the same time last year.  They are also pulling higher list prices (9.4% increase). Might be time to fix up the place and list it for top dollar. Here's why:
COVID isn't going away as fast as we thought.
While initially, people were sheltering in place – taking their homes off the market, and waiting for more stable conditions before making moves – the pandemic is now becoming a motivator for some people to make significant housing changes. People are looking to leave crowded cities, and are willing to pay a premium for more space as they spend more time at home.
A Redfin survey showed that while some people are looking to reduce their monthly costs, even more people are looking for larger homes with offices and outdoor space. For those that indicated that COVID had influenced their plans to move, 52% said that spending more time at home was the main motivator (even more said that low mortgage rates were a factor – but more on that later).  Since they could select more than one cause, 40% of respondents also said that working from home was a factor, and 18% said that the possibility of their children doing school at home also played a role in their decision to move.
This explains the market surge for luxury and resort homes – people are looking for pools, yard space, home offices, and other amenities to make staying at home more enjoyable.  However, even humble spaces are getting their fair share of attention; couples living and now working in cramped apartments are longing to spread their wings and migrate to a single-family home. But finding a home may be more difficult in the past. This is because…
2. Demand is greater than supply.
Right now housing inventory is low, so when a house goes on the market, buyers are often competing with each other to obtain the property.  A great indicator of demand is mortgage applications; if applications are up, we know an increase in offers and home sales are soon to follow. And at this point, we are way over pre-pandemic levels; in the first week of August, home mortgage applications showed an increase of 22% over last year!  
At the same time, there are 35% fewer houses on the market than last year. People may be hesitant to sell their home during the pandemic, or maybe they are just happy to have the space that they do and want to hold onto it. Maybe some are still hesitating because of the uncertain economic situation or less than stellar credit. The depressed economy is precisely the reason the Fed has kept rates low since the pandemic hit. 
3. Historically low rates – yet again!
Just when we thought mortgage rates couldn't get lower, they did. In July, mortgage rates hit a 49-year low at 2.98% for a 30-year mortgage. But in the first week of August, they dipped even further to a record-breaking 2.88%. Home loans have literally never been cheaper (in the United States). Buyers can afford a more expensive home because the low rates translate to lower monthly payments (more on how low rates translate to more buying power here). 
It's a seller's market
If you own a home in California that has some space and a decent yard, we get why you may want to keep it. But now is also a great time to sell it for a great price and use the proceeds to upgrade. When you're ready to buy something new, just give us a call. At Bydand, it is our mission to provide steadfast solutions tailored to accomplish our clients' home financing goals. We like to think we're all in this thing together.