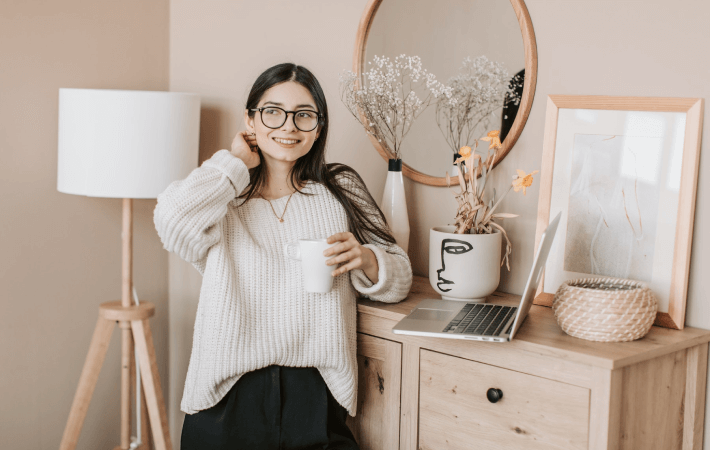 Millennial Home Ownership
Photo by Vlada Karpovich from Pexels
Millennial home ownership has changed over the last few years. While it used to be a relatively small percent of the market compared to older demographics such as baby boomers, the Gen Z home ownership rate has been climbing.
Let's look at this a bit closer and what it means for the overall real estate market.
Millennial Home Ownership is Taking Over
The Apartment List's 2021 Homeownership Report spoke to the fact that millennial homeownership climbed up to 47.9%. Just three years ago, it was only 40%. This makes sense, as many millennials have had several more years to save up for their own home. The American Dream of owning a home is still alive and kicking.
That's great in a way, but it does cause challenges for the overall real estate market.
Several months back, Business Insider published an article about how millennials are contributing to the housing shortage. Why? Because so many are starting to buy homes now compared to several years ago. And since there are so many millennials in our country, this means a huge number of new buyers are hungry to get their hands on their first home.
If you've tried to buy a house this year, you know the ramifications of this. Home prices skyrocketed, making it harder for people to buy homes. No, this wasn't solely tied to millennials. As we wrote about in our 2021 housing market summer update, it is also partially due to investors trying to take advantage of low interest rates. But you can't ignore the millennial factor.
Millennial Home Ownership isn't a Dream for Everyone
Millennials and home ownership don't always interact nicely. While many more millennials are now buying homes, another interesting piece of the Apartment List's report is how many millennials have decided they'll never buy their own home.
In 2018, 10.7% of millennials said they never planned on owning their own home. They "expect to always rent." In this year's survey, that number had jumped to 18.2%. That's a lot of people! Why did this happen?
As always, there's not a simple answer. Certainly the jump in home prices isn't helping renters get into their own homes and can be discouraging. But there is also an aspect of long-term planning vs. short term.
While the data is several years old, the data is striking. This report from 2017 on census.gov showed that homeowners are 89 times wealthier than renters. Not 89%, but 8,900%. That is shocking. That's partially why we hope to see millennial home ownership continue to go up. It means more people are thinking about their long-term goals so they can be financially prepared for the future.
Millennial Home Ownership is Difficult for Singles
As we discussed earlier, home prices have skyrocketed. That makes things tough on millennials because so many of them are still single. This article from 2018 on Investopedia talked about how fewer than 60% of people between 25-34 were living with a partner. That means they have to pony up for all of the bills on just one income. Compare that to 1967, where the number was 80%. Millennials don't get married as young as their parents and grandparents did. While there are advantages to this life choice, it does make it harder to afford a home.
Millennial home ownership is on the rise, but there are also more and more deciding to rent forever. That makes for an interesting housing market! If you are one of the 48% of millennials who want to buy a home, we'd love to help. Click here to prequalify for a mortgage and we'll do everything we can to help you get a great mortgage.