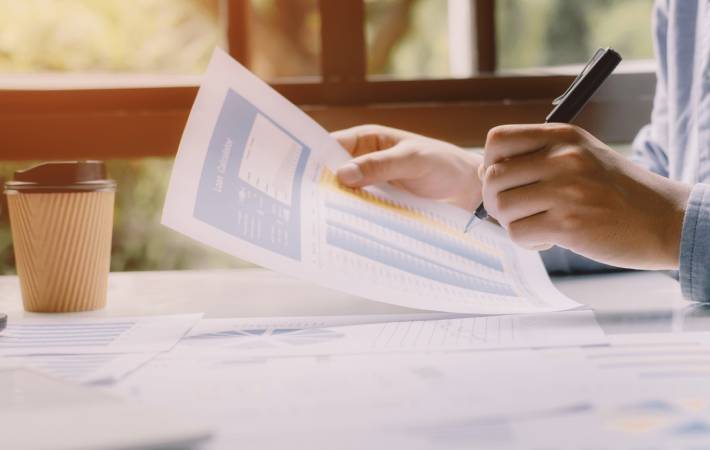 How Investors Benefit from DSCR
DSCR is an acronym for Debt Service Coverage Ratio. It is a metric used by investors to measure the ability of a company to repay its debt. By understanding this ratio, investors can make more informed investment decisions. 
The rental market is booming, and it's likely that investors will take advantage of this by purchasing additional properties.
In December 2021 Fortune reported an increase in average rent prices for one bedroom units at 11%. More importantly, with these increases come opportunities to invest capital into new builds or buy underperforming ones from sellers who need cash quickly. 
Conventional Loan Programs for Investors 
Investors today have a handful of conventional loan options, yet all these loans share one thing in common. A significant down payment is required for an investor to take out the money and use it  which can be difficult if they don't make enough profit from what you're investing!
Typical Conventional Loan Qualifiers 
700+ FICO score

20% down payment

Max loan amount of $822,375

Tax returns required

Pay stubs, W-2s, or other proof of income

Bank statements and additional assets

Gift letters

Renting history
This program is ideal for any type of non-owner-occupied property, from short-term Airbnb and condo rentals to long-term lease agreements. The DSCR program couples competitive rates with minimal qualification requirements. Limited requirements are used to determine the ability to repay a DSCR loan. 
DSCR: 
FICO Score

Limited qualification requirements

Property Types

1-4 units

Condominium

Townhouse

Duplex
Bottom Line
In this blog post, we explored what DSCR is and how investors can benefit from it. Investors can protect their portfolios from potential risks and make more informed investment decisions. If you have any questions or would like to learn more about our services, please do not hesitate to contact us or if you're ready to apply click the button below.