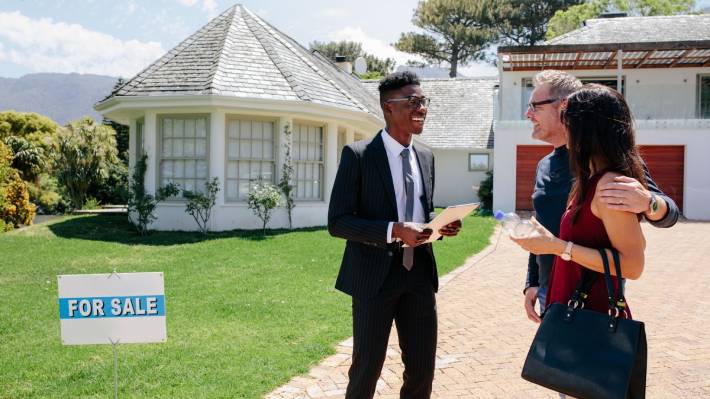 Why Become a Bydand Realtor Partner?
There are many reasons why you should become a Bydand Realtor Partner. Perhaps, the most important reason is that we offer our partners marketing support. Our team of experts is always available to help you grow your business and achieve your goals. We also provide exclusive marketing tools and resources that will help you reach more customers and sell more homes. Plus, we have a large network of Advisors who are ready to work with you. Keep reading to learn the top five reasons why you should be a Bydand Realtor Partner. 
1.
Better and more frequent communication:
In fact one of the benefits of being a Bydand Real Estate Partner is better and more frequent communications. Our Advisor's will work closely alongside you to help guide your clients through their loan process, be it on-the phone, in person, or on our mobile app! You'll have access to our mobile app which will allow for seamless communication with your client and mortgage advisor. The app provides an easy and efficient way to stay updated with your clients without information overload from emails. Notifications will be sent to you and your client when specific tasks need attention. Lastly, you can customize and brand your app and share with clients. Check out the short video to see our mobile app in action by clicking the link . Mobile App Video
2.
Help add value to your business: 
Above all, when you become a Bydand Real Estate partner we will help add value to your business. We can add value in many ways. The first being, we will split the cost of marketing materials such as mailers. Our team will also create customized landing pages for you on our website, click the link to view an example of a current realtor Partner Page . As a realtor partner you will also be featured in our preferred agent guide on all social media accounts as well as benefit from our large social media following. Exclusive broker preview tours will be offered in our Bydand bus! Lastly, we can have one of our mortgage advisors present for your open houses to help assist with generating pre-approval letters or answering general home financing questions that clients might have. 
3. Provide a fast and seamless process from pre-approval to funding! 
Something that makes Bydand very unique is the speed in which we can close a loan. We are closing purchase loans in as little as 7 DAYS! Yes, you read that correctly 7 days from the start of the application to the funded loan. We have streamlined the loan process using our topnotch tech stack and highly experienced team. We even offer in house notarizations if needed! In addition to providing fast service we pride ourselves on the fact that we have not lost our personal touch. Every client receives a gift and hand written note once their transaction has been completed. 
4. Highly knowledgeable with all loan products offered 
Our advisors are highly knowledgeable with all the loan products that we offer. Moreover, we will work with you and your client to ensure they are not only getting the best rate but also the best loan for them. At Bydand we are a family owned company and we care about our clients first and foremost. Lastly, if we cannot provide your client with the best deal possible we will help to find them a lender that can. 
5. Personalized experience with one mortgage advisor 
Your client will get a personalized team to walk them through the loan process. The team will be comprised of a mortgage advisor, loan processor, and yourself. Above all, keeping the client with the same team from beginning to end makes for a less frustrating and more seamless process. Your client's will experience our topnotch customer service every step of the way. 
Bottom Line:
Becoming a Bydand Realtor Partner is one of the best decisions you can make for your business. We offer better and more frequent communication, help to add value to your business, provide a fast and seamless process from pre-approval to funding, are highly knowledgeable with all loan products offered, and provide a personalized experience with one mortgage advisor. Contact us today to get started! If you're still not convinced check out our reviews page!