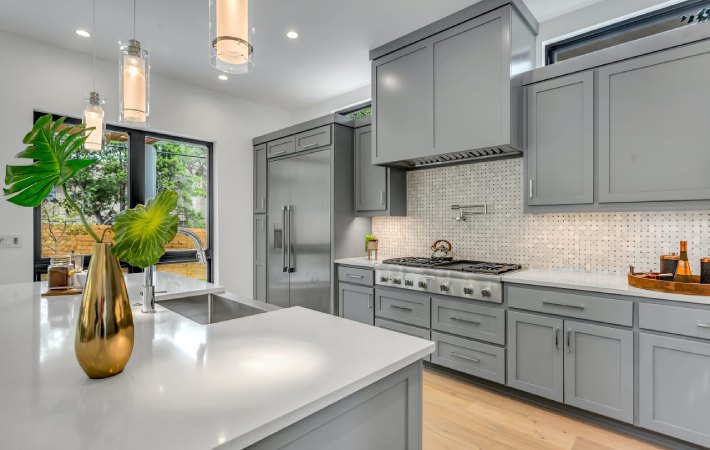 Ultimate Guide to Refinancing
Are you looking to reduce your monthly mortgage payments, lower your interest rate, pay off your loan faster? If you answered yes to any of these questions, then refinancing may be right for you!
With rates as low as they've been in years, for many Americans, now is the time to start looking at refinancing options. But what is refinancing? Here at Bydand, we help many people interested in the entire process, here is a rundown about the entire refinance process and if it is the right move for you.
What is Refinancing?
Refinancing is the process in which you replace your existing mortgage with a new loan. There are many reasons why someone would look to refinance, but it usually is centered around reducing their monthly payments, lowering their interest rate, or changing their loan program from an adjustable-rate mortgage to a fixed-rate mortgage. Similar to applying for your first mortgage: it takes researching your loan options, compiling the correct documents, and submitting an application for approval.
Benefits of Refinancing
The number one reason that many people choose to refinance is to get a lower interest rate on their mortgage. A lower rate essentially equals lower payments, which means paying less for your home. This is a great first step towards achieving your short- and long-term savings goals.
Refinancing can also give you an advantage in clearing your mortgage debt in a shorter window of time. If you initially signed for a 30-year loan, refinancing to a 15-year expedites your goal of owning your home sooner. This step can also help build equity in your home faster.  A noted downside of this, however, is you'll have to pay more each month which can become pricey, but if you have the means and talk to a Bydand consultant, it can be a great choice!
Should You Refinance?
When deciding to refinance, a great step to take is to crunch the numbers to figure out how much you'll save and if the fees you'll pay will be worth it. If you are not planning on staying in the home you are in for much longer, then it is not advisable to refinance because you may not benefit from the costs. But if you are staying put in where you are, then refinancing could be a great move to pursue.
Is Now the Right Time to Refinance?
With rates historically low, now is a great time to consider refinancing. With the market looking solid for the next part of the year, it would be a good time to think about it since they may raise in the second half of the year. But, as always, everyone's situation is different, and it is advised to consult a professional at Bydand to answer your questions and help your individual needs.
Do you have any other questions about refinancing and how you stand to refinance? Send us an email at info@bydand.com or call us at (877) 306-0222 and we will get back to you as soon as we can.