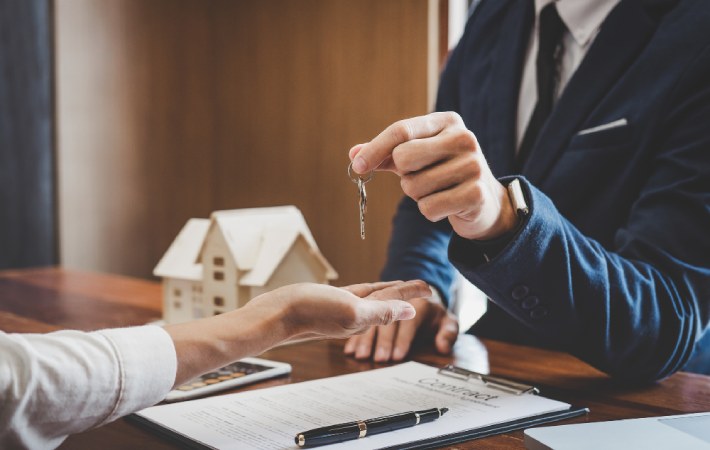 Which Type of Mortgage Loan is Right for You?
Photo by Pattanaphong Khuankaew from Getty Images
There are several main types of mortgage loans. FHA loans, conventional loans, and VA loans are some of the most common, but there are others out there. Which type of mortgage loan is for you?
Instead of looking at the actual types of loans, let's talk about a few of the things that should go into your decision on which type of home to get.
Types of Mortgage Loans: 30-Year vs. 15-Year
The first thing to consider is how long you want to be paying for the home. In general, you have two main options: a 30-year mortgage or a 15-year mortgage.
Yes, you can usually get something else like a 10-year mortgage or one that stretches for 20 years. But those aren't as common and you'll get the same rates as the more common 15 and 30-year options. So we'll focus on those for now.
We've written before about 15-year mortgage loans, so we won't go into too much detail here. But essentially you have a few questions to ask yourself.
Are you willing to pay more every month just so you can be debt-free faster?
Would you like a smaller monthly payment so you can allocate it towards other things like vacation, retirement savings, or your child's college?
Is this your "forever home" or will you most likely sell it in a few years?
Are you chasing the lowest interest rate possible?
Your answer to each of these will point you down a certain path of which kind of mortgage to get. If you want to be debt-free ASAP and get the lowest rates, get a 15-year mortgage. If you're willing to pay a slightly higher rate and want to use your money for other things, consider a 30-year.
Fixed-Rate vs. Adjustable Rate Mortgages (ARMs)
The second thing to consider is if you want your interest rate to stay fixed or not. Most people choose to have a fixed rate to avoid rate increases over time, but some people choose an ARM instead.
A fixed-rate is helpful for budgeting every month. You know exactly how much money your payment will be. Yes, your property taxes will probably go up over time, but at least your mortgage payment isn't changing.
An adjustable-rate mortgage doesn't offer the same type of stability. Its rate can (and most likely will) go up over time. But it still makes sense in certain situations. For example, do you only plan on staying in the home for a few years? It might make sense to get an ARM because the interest rates are generally lower than fixed rates.
One more thing to consider is that with fixed interest rates so low right now an ARM is actually more expensive.
Conventional Mortgage Loan vs. FHA Mortgage Loans
The third thing to consider is what you can qualify for. While it'd be great if everyone could qualify for the best loans on the market, that's just not the case.
The loan you probably hear about most often is called a conventional mortgage loan. It typically requires a decent-sized down payment of about 20% of the purchase price of the home. You also need a good credit score (at least 620) and a debt-to-income ratio of 45 or less.
If that's your goal but you don't quite meet those requirements, you can take action to improve your credit score. Or you can go down a different path, such as an FHA loan.
FHA mortgage loans are for people whose finances aren't quite strong enough to get a conventional loan, but they're still a good bet for lenders. If your credit score is at least 580, you can probably get an FHA loan with just 3.5% down. If you have 10% to put down on the home, you may be able to get by with a lower score as long as it's at least 500.
We Can Help
What type of mortgage loan is right for you? We'd love to help you with this decision any way we can. Click here and fill out our short form and we'll be in touch ASAP to help you weigh your options. We look forward to speaking with you!