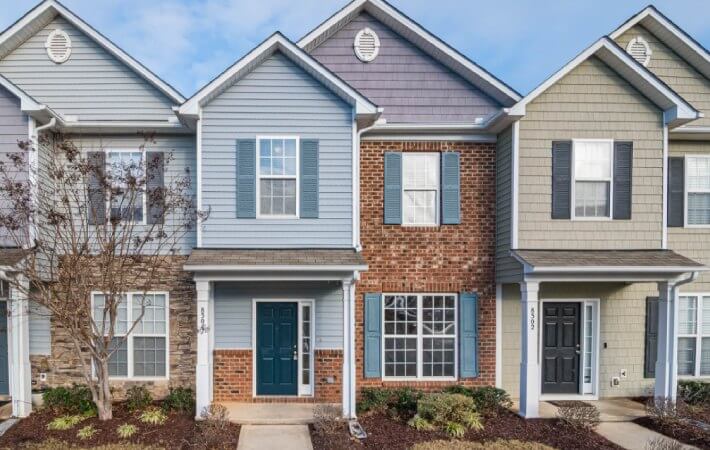 3 Common Home Buyer Mistakes
Photo by Curtis Adams from Pexels
We all make mistakes, but the types of mistakes that happen when people buy homes can be pretty expensive! Here are a few common home buyer mistakes and how to avoid them. 
Home Buyer Mistake #1: Using All Their Savings on a Down Payment
It's the big day. You've been saving up for years to get a sizeable down payment to buy a house. You've finally reached your goal and bought a home. 
Everything is great for a few months… and then in mid-June, the air conditioning unit breaks. 
Now what? You don't have any more savings because they all got used up on the down payment. That means you have to put the repair bill on your credit card, which means you'll be paying a hefty amount of interest for a while until you can pay it off. 
This type of thing happens every single day. That's why we recommend not using up every penny of your savings on a down payment. Instead, it's better to keep some cash aside to handle emergencies like this one. 
We can't tell you exactly how much to set aside, as everyone has different situations. But we do recommend at least $1,000 because that should be enough to cover most minor issues. 
Home Buyer Mistake #2: Buying More House Than They Can Afford
It's human nature to want big, nice things. They help us feel both secure and accomplished. You work hard, right? Don't you deserve those big, nice things?
Unfortunately, this gets a lot of people in trouble. They bite off more than they can chew and other things suffer for it. 
In the short term, maybe you aren't able to put as much money you'd like toward fun things like a nice vacation, getting takeout a few times a week or your child's music tutor.
In the long term, your retirement savings or saving for your kids' college tuition may take a hit. Falling behind on this kind of saving isn't evident at first, but you'll realize it years down the road. 
That's why it makes sense to understand the numbers and know what you can afford without negatively affecting your savings and lifestyle. 
P.S. Don't forget taxes and home insurance! These add to your monthly bill and can be easy to neglect when crunching numbers. 
Home Buyer Mistake #3: Not Exploring Your Mortgage Options
The most common type of mortgage is a 30 year fixed rate conventional loan. But there are a lot of different types of loans out there, and it may be you find another one that is more up your alley.
For example, you may find a 15 year fixed rate loan appealing. The interest rate will be lower than a 30-year loan, and you are done with the mortgage in half the time! Even if you move before the 15 years are up, you will have paid off much more principal than if you'd gone with a longer loan. 
Or maybe you are a military veteran and can get a VA loan. These loans are great because they don't require private mortgage insurance or a down payment. 
Give us a call at (877) 306-0222 and we can help you determine the best loan for you.