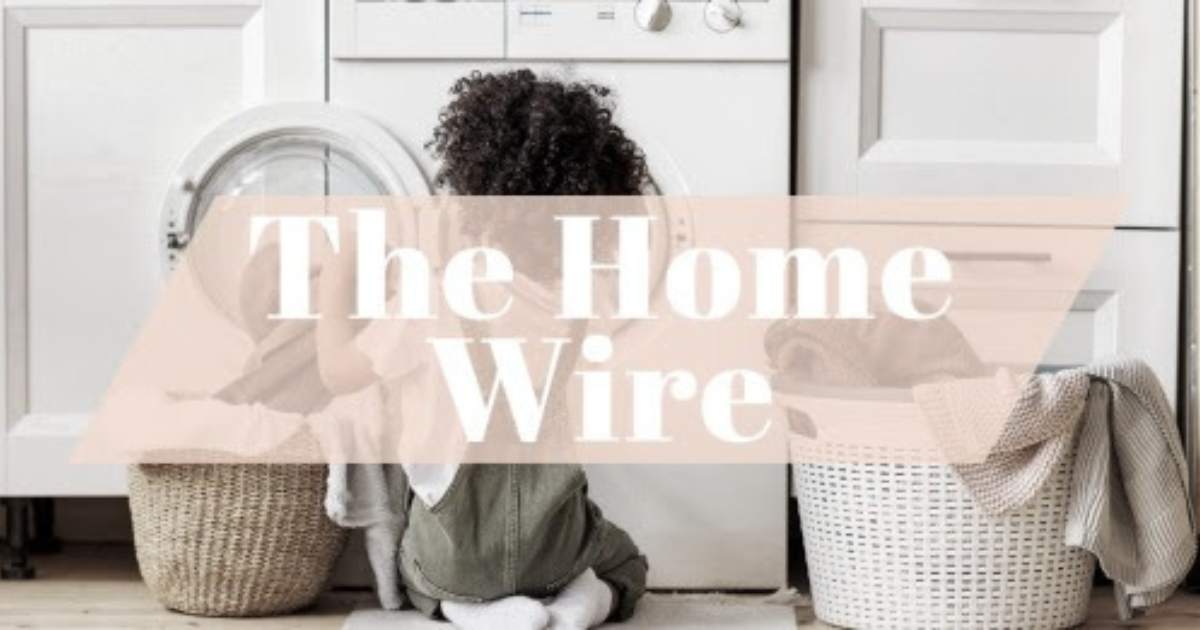 The Mortgage Wire – December 2022 Edition
Looking Forward to the New Year
Last week, the Fed closed out 2022 by raising rates once again by a half percentage point in its ongoing effort to curb inflation. This will continue to make the cost of borrowing for home purchases and refinances expensive for consumers and it is expected to remain that way until inflation eases. Currently, the average 30-year mortgage rate is hovering between 6 and 7 percent. It is predicted that the average rate will fall to 5.8 percent by the end of next year and will average around 6.1 percent for 2023. The silver lining? If rates fall from 6.5 to 5.8 percent, a homebuyer purchasing a $400,000 house would save approximately $150 on their monthly mortgage payment.
What's to come in 2023
Many anticipate another interest rate increase next year too - but the hope is that the Fed may then put on the brakes and wait to see how the economy and consumer prices will react to the tighter money supply.
Employment is expected to slow after a long stretch of continuous job growth. While layoffs and corporate cutbacks are likely, they will help rein in inflation. And "the great resignation" and "quiet quitting" will become phenomena of the past.
Though the impending economic slowdown could cause the country to enter a recession, if there is one, it is not expected to be as severe nor as long as The Great Recession which lasted 18 months.
Bright Spot for Buyers
Home prices are set to decline - but by how much is up for debate. Predictions range from 4 to 20 percent, and they are all dependent on market dynamics. Most agree, however, that the downturn in prices will not rival the one that spurred The Great Recession. And there may even be a slow recovery in the second half of 2023. The fact is prices would fall more if not for the historically low inventory that is expected to persist. And one reason why is because falling prices is deterring potential sellers from listing their homes. All of this is good news for buyers looking for a better bargain in the new year.
From a geographic standpoint, the hottest markets during the pandemic years - the West and South - have become too pricey for most people. In 2023, more stable markets in the Midwest and the Northeast are expected to hold up well during the downturn. In fact, even though housing affordability is a challenge these days, some metros are potential hotbeds for first-time home buyers. Zillow recently ranked markets that will be attractive to those who are looking to buy their first home - and some locations may surprise you. Wichita, Kansas landed in the top spot due in part to its higher share of listings relative to active shoppers. It's also among the top metros where people spend the smallest share of their income on rent and mortgage costs. Other markets included on the list include three Ohio metros - Akron, Toledo and Cleveland - as well as Detroit, St. Louis and Pittsburgh.
This bodes well for younger people feeling the squeeze of inflation in major cities who want to migrate to affordable, mid-tier cities. And remote work continues to make this migration possible. That said, the number of Americans looking to relocate is expected to decrease from 24 percent this year to 20 percent next year, but it is still higher than the pre-pandemic level of 18 percent.
6 DIY Home Staging Tips Every Real Estate Agent Should Know
When it comes to selling a home, first impressions are everything. That's why real estate staging is such an important part of the home-selling process.
In fact, from the National Association of Realtors' 2021 Profile of Home Staging, here are a few findings to consider:
47 percent of buyers' agents cited that home staging impacted most buyers' view of the home.
82 percent of buyers' agents said staging a home made it easier for a buyer to visualize the property as a future home.
23 percent of buyer's agents said that staging a home increased the dollar value offered between 1-5 percent, compared to other similar homes on the market that are not staged.
Staging's importance to buyers: the living room at 46 percent, followed by staging the primary bedroom (43 percent), and staging the kitchen (35 percent).
Not sure where to start on staging? Here are 6 tips every agent should know:
De-clutter and depersonalize: Remove any clutter and personal items that might be present. Buyers want to be able to see themselves living in the space, and they can't if the counters and shelves are covered in family heirlooms and knick-knacks. Clutter also makes a space feel small and cramped, so getting rid of it is crucial. This should also include clearing out the home's storage spaces so that they appear larger.

Create an inviting entryway: The entryway is usually the first thing buyers will see when they enter a home, so you want to make sure it's inviting and welcoming. Remove any unnecessary furniture or belongings from the area and add a few strategically placed plants or sculptures to create a pleasing aesthetic. You might also want to consider hanging a mirror in the entryway; they make spaces seem larger than they are.

Let there be light! Good lighting is essential for making any space look its best, so take some time to brighten things up before showings begin. Open all the curtains and blinds and turn on all the lights (even if it's during the daytime).

Create cohesive color schemes: One of many elements that can help set the tone of a room is color, so choose your color schemes wisely. If you're not sure where to start, try using one main color with two accent colors; this will create visual interest without being too overwhelming. Neutral colors with pops of brighter colors tend to do well, as your buyer's color tastes may not be the same as yours.

Arrange furniture strategically: How you arrange furniture in each room will play a big role in how inviting and spacious it feels, so take some time to arrange things in a way that makes sense for both form and function. Traffic flow is important. Arrange furniture in such a way that people can move easily from one room to another without having to navigate around obstacles or navigate tight spaces.

Spruce up your kitchens and bathrooms: These rooms are typically priorities for buyers, so you'll want to put extra care into making them look as good as possible. If your budget allows, consider hiring professional cleaners or even contractors for bigger projects like painting, tiling, etc. Just remember, potential buyers will be looking closely at every detail, so don't cut corners.
It doesn't take a lot to get a home into show home condition but taking the time and making the effort to stage a home well can make all the difference. When a buyer comes to see the home, focus on the unique features and potential this home offers to them.
In a competitive market, everything counts.
(Source: Inman)

71% of consumers expect personalized service - here's how to deliver
Because the market is ebbing and not flowing, agents need to create more ways to prepare for when the latter happens.
Backing away from marketing spend or a general commitment to brand outreach and lead-gen is a surefire tactic for ensuring you succumb to the competition when the tide returns.
Personalization works, and real estate brokerages need to provide their agents the marketing mechanisms that deliver it.
According to a Kinsey and Company marketing study, "71 percent of consumers expect companies to deliver personalized interactions. And 76 percent get frustrated when this doesn't happen."
It also found that companies outpacing their competitors are doing so because 40 percent of their revenue streams are from campaigns that focus on personalization. For the sake of brevity, let's apply the survey's top three findings to what real estate brokers and agents can do today:
Invest in your website
Provide relevant products & services
Carefully tailor messaging
Know that "messaging" doesn't only mean the words you use and the logos they see above or below them. Messaging can also mean the actual delivery method by which you sell yourself.
Historically speaking, today's market isn't that bad, but it is less predictable. So, don't sleep on the importance of preparation for a longer downturn, or the importance of personalization in your marketing.
(Source: Inman)