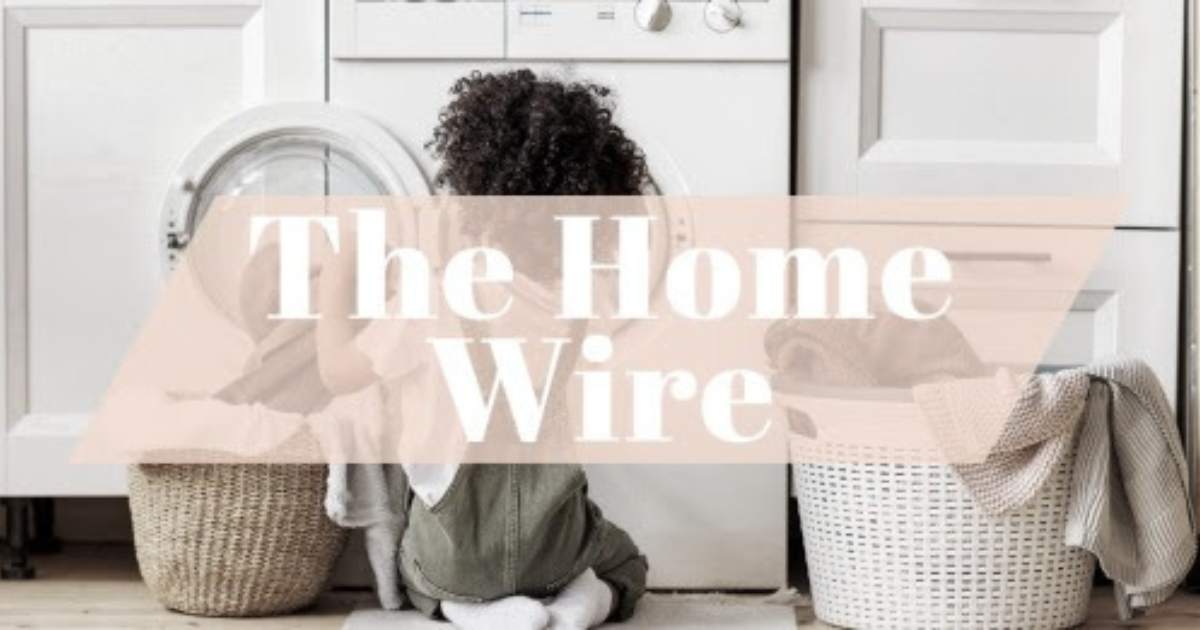 The Home Wire – September 2022 Edition

12 Decorating Tips To Help You
Sell Your Home Fast
Make an entrance: Upgrade your front door so it's clean, secure, and has matching hardware with the house numbers. Start with boosting curb appeal.
Tuck away photos: When buyers are walking through a home, they're trying to envision themselves living there - something that's hard to do when they're surrounded by the framed faces of someone else's family.
Make your color palette more neutral: Beige isn't the only choice for neutrals - go for gray too to keep you home looking clean and appealing. If you do want a pop of color, use it as an accent in pillows, paintings, and other items.
Keep your style cohesive: While you don't have to stick to one particular style - in fact, most people describe themselves as eclectic - try to avoid staunch differences between the designs of each room and go for a more cohesive look.
Cater to your location: While traditional, modern, and eclectic can all look appealing, try to set your décor up to match buyers' expectations. A transitional look tends to work well in urban or suburban settings, but you might also want to line your design up with a style specific to the area.
Clean out your closets: Store excess items - especially kids' toys - in your basement, as long as there's enough room that you're not just creating a new problem in that area. Otherwise, box up your clutter and leave it in a storage unit.
Get your flow: Set your home up with a good traffic flow so potential buyers don't get stuck in dead ends. Make sure appliance and cabinet doors don't block each other, doorways are clear, and your furniture doesn't require visitors to zigzag through the room.
Cut down on furniture: By removing a few pieces of unnecessary furniture such as corner chairs in the living room, you can open up the space and make it look larger.
Consider renting pieces: Make sure bright or outdated furniture doesn't detract from the beauty of the home itself. If you're afraid your current collection of sofas and chairs could turn off buyers, try renting some pieces when showing your home.
Let there be light: The more light, the better. Have lighting fit a few different moods in each room. For instance, a kitchen might have general lighting on the ceiling, task lighting under cabinets, and sconces for mood lighting near the eating area, and leave all of them on when showing your home.
Update outdated light fixtures: If your main lighting in the room comes from a single bulb, replace it with a chandelier. Having those eight or so bulbs instead of one will make a huge impact.
Finish any projects: The last thing you want buyers to think about is all the work they'll have to put into a home if they move in. If there's a hook falling off the wall or a cabinet hinge that won't shut right, now is the time to repair it.
Buyers Seeing Some Relief
Today's mortgage rates aren't quite as high as they were in June (their peak), but they're much higher than in the previous two years, and even earlier in 2022.

The higher rates have caused the housing market to cool - with July new home sales at their slowest rate in over six years.

It is safe to say that buyers are starting to see some relief.
The good news is buyers are beginning to face less competition, and sellers are offering more concessions to secure contracts with buyers according to a new survey from Realtor.com. In fact, 92% of home sellers who sold within the last 12 months accepted some of the buyer's terms, with 41% accepting contingencies such as an appraisal, home inspection, financing, etc. At the same time, buyers requesting repairs based on inspection results had more than doubled in recent months while the number of sellers refusing to make repairs fell to zero.

Approximately 1/3 of sellers reduced the price because the home didn't appraise, 1/3 paid for "some or all" of the closing costs, 30% met the buyer's needs in terms of the requested closing timeline, and 29% paid for repairs.

Another important statistic: Sellers who sold their homes below asking price increased to 31% within the last month, up from 18% in February and March.

Nevertheless, most home sellers were still quite content with the sale of their home. And homes are still selling quickly - with 22% of homes going under contract in under a week.
Other Economic Factors
The Consumer Price Index rose by 8.5% over the last year. The Federal Reserve is trying to get inflation under control and intends to raise the federal funds target rate at least three more times before year end.

Although mortgage rates are not directly tied to the federal funds rate, they can increase after Fed rate hikes and are sometimes influenced by investor expectations regarding the impact of those hikes.

Inflation continues but has begun to slow, which is a good sign for mortgage rates and the broader economy.
Top Markets are Seeing a Shift
The Knock Buyer-Seller Market Index revealed that in July, the U.S. housing market moved toward buyers for the first time since 2017. In fact, almost all the 100 largest housing markets shifted toward favoring buyers in July.

San Diego, San Francisco and San Jose became buyers' markets as home prices fell by more than 60%. Days on market also increased significantly over the same period last year.

Boise, Phoenix and Colorado Springs, three of the hottest seller locations since 2020, stand poised to favor buyers by mid-2023. And Austin, Texas is set to become one of the most favorable buyers' markets after a 71% run-up in home prices during the pandemic.

Jalapeno Popper Dip
This dip is the perfect tailgate or gathering appetizer! Add as much or as little heat as you prefer with the jalapeños and green chiles.
2 8-oz pkgs. cream cheese, softened
1 c. mayonnaise of choice or plain Greek yogurt
1 small can green chiles
1 or 2 jalapeños, finely chopped
1 c. chopped bacon
1 c. shredded cheddar cheese (or pepper jack to make it spicier)
Grated, fresh parmesan cheese for topping
1 small green onion, chopped for topping
1 avocado, slided for topping
Combine and mix all ingredients (except the parmesan) in a mixing bowl and then spread into a small baking dish or crock pot. Smooth over to even out the top and sprinkle an even coating of parmesan cheese. Broil in the oven until bubbly and the cheese has browned or cook in the crock pot on low for 1 hour. Top with green onions and avocado. Serve with tortilla chips, veggies, or add to your favorite burger!