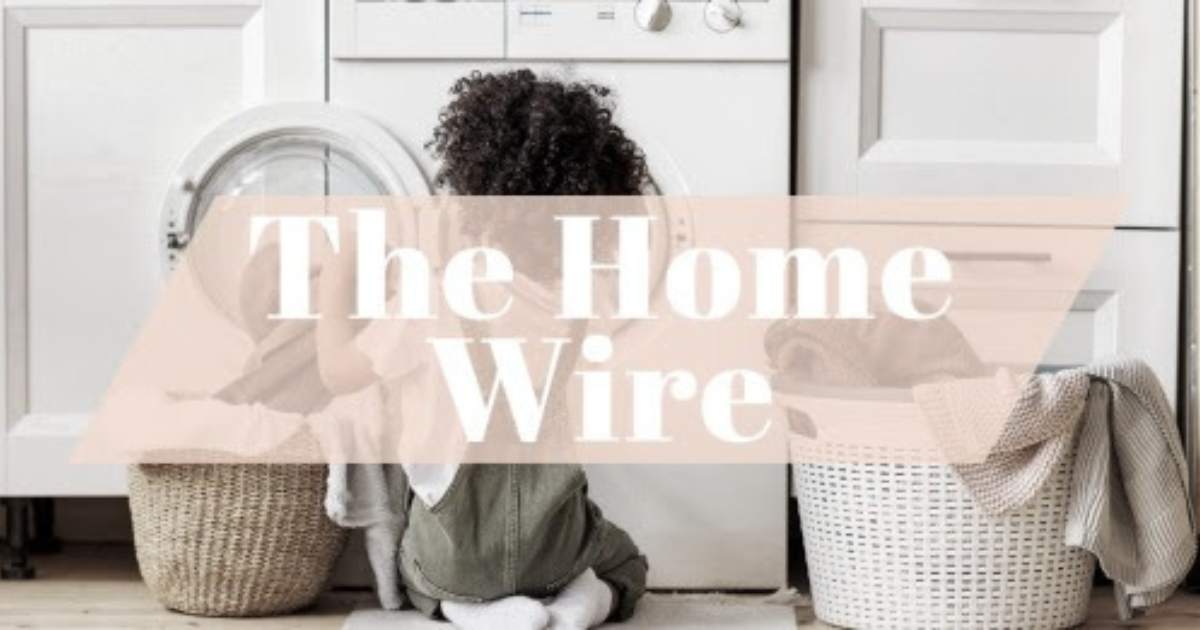 The Home Wire – October 2022 Edition
6 Kitchen Features to
Consider Skipping
Many homeowners have made the decision to renovate and beautify the home they live in presently in order to enjoy it now and prepare for selling at a later date.
While it is easy to find information on aspects of kitchen renovations that have an excellent return on investment - new flooring, refinished cabinets, or updated fixtures - what's less clear are the improvements that aren't worth the spend.
To avoid kitchen investment depression, read on for the kitchen features you should probably cross off your wish list:
Pricey backsplashes are not always the way to go. Backsplashes are often a go-to for renovators looking to make a big visual impact. But you need to think carefully. Choose backsplashes and other touches that potential buyers may not find garish down the line. Neutral colors are always a safe bet.
Designer appliances from luxury brands are desirable for big-ticket items, but ask yourself: Is the spend for a high-end range, dishwasher, or refrigerator truly worth it? Most perform the exact same as other, lesser-known brands for double the price. Always research on the best appliances for your budget and read the customer reviews carefully.
Trendy hardware & accessories like a rose-gold faucet in a crazy shape may make you happy - but it could turn into a deal breaker when it's finally time to sell. When selecting hardware and fixtures, try to focus on balancing between personal style and lasting trends.
High-tech gadgets are things many of us love trying out, however, when it comes to your kitchen, you should make sure today's hot trend will still relevant tomorrow. Investing too much on current kitchen technologies can backfire as they tend to phase out faster. Focus on sustainable solutions instead: self-cleaning paints, durable countertops, and eco-friendly flooring.
Relocating electrical or plumbing to change the layout of your kitchen is a big expense. Relocating electrical and plumbing systems connected to your kitchen appliances can add up quickly. Most will never see the return of moving a kitchen sink (unless it was in an awkward place from the start).
Open shelving looks fantastic on Instagram, but in reality, it can become a dusty nightmare. Even worse if the shelves are closer to the stovetop where greasy splatters can occur. Unless you're ready to commit to cleaning every item on the shelf before use, it may be best to keep the cabinet intact.
There are so many ways to upgrade a kitchen, and sometimes narrowing down the list of priorities can be a chore. With the insight above you can focus less on these six renovation tips and opt for improvements that will not only make your kitchen more convenient but also help increase your home's value.
(Source: Realtor.com)
Finding Bright Spots
in the Shifting Market
As of mid-September, the rate for a 30-year fixed mortgage passed 6% and continued to increase after the Federal Reserve acknowledged rates will likely continue to rise as inflation remains a significant challenge. Nevertheless, late September presented a positive combination of more for-sale homes and sellers who are more willing to negotiate as they attempt to secure offers from a shrinking number of buyers. Homebuyers may be able to take advantage this shifting market and translate it into a lower sales price, as almost 20% of last month's home listings had a price cut. Consider these other statistics from the last week of September:
New listings dropped 10% from the previous year. In fact, it was the 12th straight week of year over year declines in new listings. Homeowners are increasingly anxious about participating in the market regardless of the high levels of equity because most sellers (approximately 75%) would also need to buy a home. In addition, increasing mortgage rates is inhibiting sellers' ability to trade up to larger or newer homes without increasing monthly housing costs.
Inventory continued to increase and was 29% higher than where it was a year ago. The balance of sellers and buyers in the housing market are changing due to current financial conditions and there are more homes available for purchase as compared to 12 months ago. Nevertheless, inventory is still not back to pre-pandemic levels with the active listings trailing 2019 levels by 40%. The swift pace of improvement in inventory could have had the market back pre-pandemic inventory levels by year end, but with sellers growing increasingly reluctant to participate in the market, a return to that mark is probably not going to happen for another year or more.
The median asking price of for-sale homes grew by 13.3% over last year. Home prices are still increasing faster than is typical, however the market usually shifts in the fall causing prices to cool. Case in point: the average listing price was down $23,000 in September from June's record high of $450,000.
Homes are selling over two weeks faster than they did before the pandemic but are sitting on the market longer as compared to this time in 2021. Buyers must still be prepared to act on opportunities quickly by getting pre-approved for a mortgage loan before searching for a home. Even though most in-demand homes will continue to sell quickly, buyers could have more time to make offers on some properties than they have over the last year.
There are glimmers of hope even though inflation, higher mortgage rates, and an unsettled economy have forced many buyers to the sidelines and caused some sellers to hesitate. With rising inventory and more negotiating wiggle room, a return to normalcy is within sight.

Easy Spiced Pumpkin Bread
1 (15 oz.) can pumpkin puree
4 eggs
1 C. vegetable oil
2/3 C. water
3 C. sugar
 3 1/2 C. all-purpose flour
 2 tsp. baking soda
1 1/2 tsp. salt
1 tsp. ground cinnamon
1 tsp. ground nutmeg
1 tsp. ground cloves
1/4 tsp. ground ginger
Preheat oven to 350° F. Grease and flour three 7×3-inch loaf pans. Grab a large bowl and mix pumpkin, eggs, oil, water, and sugar until well blended. In a separate bowl mix together the remaining dry ingredients. Fold the dry ingredients into the batter mixture in batches until just incorporated. Pour evenly into the loaf pans. Bake the loaves for about 50 minutes, or until a toothpick inserted into the center comes out clean.