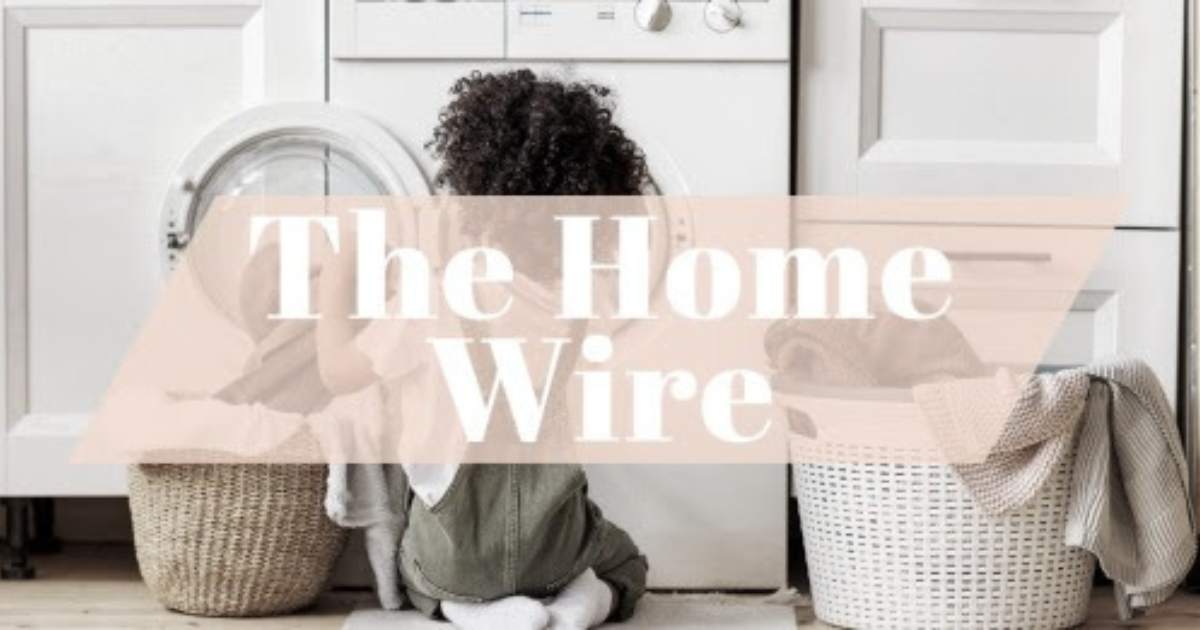 The Home Wire – January 2023 Edition
Consumer Inflation Cooling Down
Recent comments show hope may be ahead for the housing market. Plus, signs of cooling inflation could mean opportunities for homebuyers this year.
"Silver Lining" in Latest Builder Confidence Report
Despite declining confidence among home builders, there was a positive sign in December's Housing Market Index from the National Association of Home Builders (NAHB). This monthly survey measures builders' perceptions of current sales, sales expectations for the next six months and buyer traffic. NAHB's Chief Economist Robert Dietz said, "For the first time since April, builders registered an increase in future sales expectations."
He added that, "The silver lining in this HMI report is that it is the smallest drop in the index in the past six months, indicating that we are possibly nearing the bottom of the cycle for builder sentiment."
A rebound in builder confidence would be a welcome sign for many buyers around the country who have struggled with a persistent tight supply of homes. While there were 461,000 new homes available for sale at the end of November per the Commerce Department, reflecting an 8.6-months' supply, the National Association of REALTORS® (NAR) reported that there were only 1.14 million existing homes for sale in that same period, representing just a 3.3-months' supply. A 6-month supply is considered normal.
And while sales of new homes rose 5.8% from October to November, existing home sales declined 7.7%. However, NAR's Chief Economist Lawrence Yun expects homebuying activity to "inevitably rebound in the coming months," especially if home loan rates continue to decline like they did late last year.
What Cooling Inflation Could Mean for the Housing Market
Last year, the Fed raised the Fed Funds Rate, which is the overnight borrowing rate for banks, seven times to try to tame inflation. When rates rise, people and businesses tend to borrow less, which helps cool the demand for goods. And, over time, lower demand typically leads to decreased prices.
In his press conference after the Fed's December meeting, Fed Chair Jerome Powell began by emphasizing, "I would like to underscore for the American people that we understand the hardship that high inflation is causing and that we are strongly committed to bringing inflation back down to our 2 percent goal."
Thankfully, there were welcome signs that runaway inflation has started to slow, as December's Consumer Price Index (CPI) showed that prices fell 0.1% from November. On an annual basis, CPI eased to 6.5% after being reported at 7.7% in October and 7.1% in November.
Why does cooler inflation matter? Inflation reduces the value of fixed investments like bonds, and home loan rates are tied to a type of bond called mortgage-backed securities (also known as mortgage bonds). When mortgage bonds improve or move higher, home loan rates tend to improve or move lower. Though many factors impact the markets, lower inflation is usually beneficial for both mortgage bonds and home loan rates.
If you're wondering how you can benefit from the opportunities ahead in the housing market this year, call or email me any time. I'm happy to help.
Sources: National Association of Home Builders, U.S. Department of Commerce, U.S. Census Bureau, National Association of REALTORS®, Federal Reserve, U.S. Bureau of Labor Statistics, CNBC
Helpful Pointers for Holiday Photos
Make the most of your holiday memories with these simple tips for sorting photos both new and old.

As soon as you take a picture, decide immediately if it's good enough to save and delete all of those that don't make the cut. Not only will you save valuable storage space on your phone, you will also save time since you won't have to sort through hundreds of photos down the road.

Relive the memories year-round by printing your favorite photos and hanging them throughout your home. Digital displays, including frames or screensaver options, are additional ways to remember precious time with loved ones. You can also create a book or calendar with your favorite photos, which make great gifts for family both near and far.

Have boxes of photos from holidays gone by? While the task may seem overwhelming, start with one box at a time. Decide which photos you want to keep and scan them so you have a digital copy you can easily share with others. Be sure to store photos flat in a sturdy box kept in a dark location where you can control both the temperature and humidity. Send any remaining photos to family members who would love to have them. And if any do need to be thrown away, avoid the recycle bin, as chemicals used to print photos make them unsuitable for that choice.

Enjoying your holiday photos will be a snap thanks to these organization and display tips.

Source: The Spruce

Winter Vegetable Chili
Warm up this winter with this healthy and delicious Winter Vegetable Chili.

Yields: 6 to 8 Servings

Ingredients
3 14-ounce cans pinto beans
2 tablespoons canola or sunflower oil
1 onion, finely chopped
2 medium carrots, peeled and diced
1 red pepper, diced
2 large garlic cloves, minced
3 tablespoons mild ground chili
1 tablespoon ground cumin
1 28-ounce can chopped tomatoes
1 teaspoon dried oregano
2 tablespoons tomato paste
2 cups winter squash, diced
Kosher salt
1/2 cup cilantro, chopped
Grated cheddar or Monterey Jack cheese
In a large soup pot or Dutch oven, heat the pinto beans on medium-low.

In a nonstick skillet, heat oil over medium and add onion, carrots and pepper. Cook for approximately 8 minutes, stirring frequently, until vegetables are tender and starting to color. Add garlic and stir for about 30 seconds until fragrant, then add ground chili and cumin. Cook for an additional 2 to 3 minutes, then add tomatoes and oregano. Salt to taste.

Bring to a simmer and cook for approximately 10 minutes, stirring frequently, until tomatoes have cooked down. Dissolve tomato paste in 1 cup water and add to pan. Simmer for 10 minutes until tomato mixture is thick and fragrant.

Add tomato mixture to pan with beans, add the winter squash and simmer for 30 to 45 minutes. Be sure to stir frequently so chili does not stick to the bottom of the pan. Adjust salt to taste. Note the chili should be thick but can be thinned with water if desired.

Just before serving, add cilantro and simmer for 5 minutes. Ladle into bowls, top with grated cheese if desired and enjoy with your favorite crusty bread or tortilla chips.

Source: New York Times