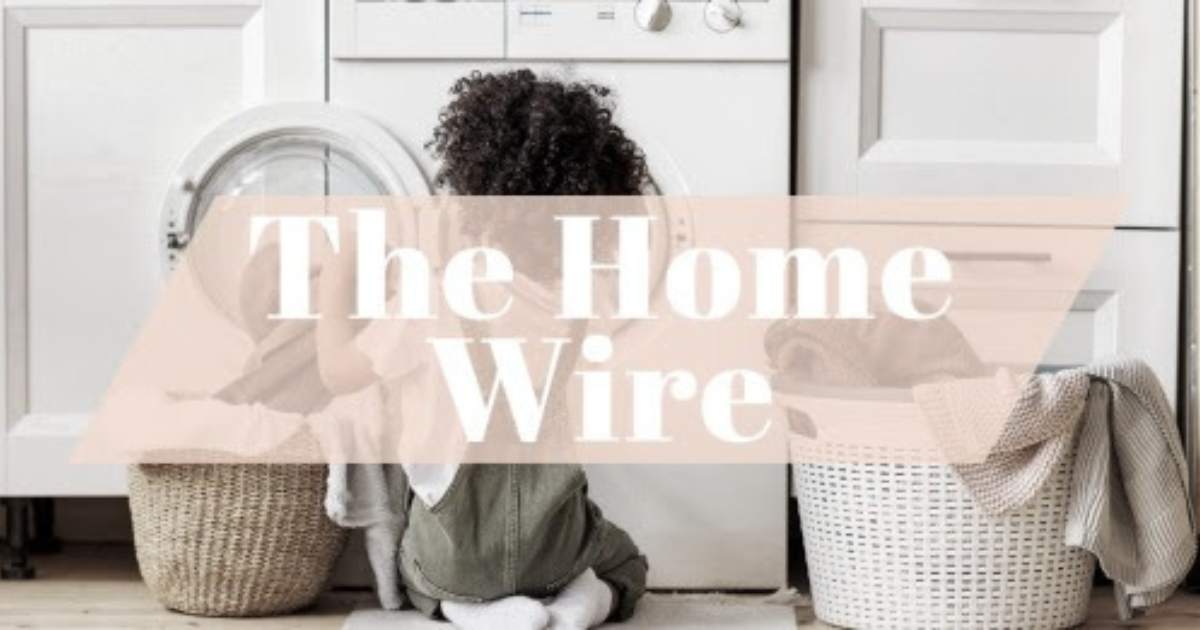 The Home Wire – February 2023 Edition
Budding Homebuying Season Ahead
An uptick in buyer activity and cooling inflation could signal a busy spring ahead for the housing market.
Signed Contracts for Homes Increase
After last year's slowdown in the housing sector, recent reports indicate that some homebuyers are back in the market. New Home Sales rose 2.3% from November to December, per the Commerce Department. This report measures when a sales contract is signed or a deposit is accepted for a home at any stage of construction, be it not yet started, under construction or already completed.
Signed contracts for existing homes were also on the rise, as the National Association of REALTORS® reported that Pending Home Sales were up 2.5% in that same period, marking their first monthly increase since May. This is important because Pending Home Sales are considered a leading indicator of housing activity, as a home usually goes under contract a month or two before the sale closes.
NAR's Chief Economist Lawrence Yun noted, "This recent low point in home sales activity is likely over. Mortgage rates are the dominant factor driving home sales, and recent declines in rates are clearly helping to stabilize the market."
Home builders have also seen signs of rising buyer traffic, helping confidence levels increase in January after twelve straight monthly declines, as noted by the National Association of Home Builders (NAHB) Housing Market Index. This monthly survey measures builders' perceptions of current sales, sales expectations for the next six months and buyer traffic.
NAHB Chairman Jerry Konter said that "it appears the low point for builder sentiment in this cycle was registered in December." This is significant because, as he explained, "The rise in builder sentiment also means that cycle lows for permits and starts are likely near, and a rebound for home building could be underway later in 2023."
Data Continues to Reflect Cooling Inflation
Reports released in January provided more indications that runaway inflation has started to slow. Annual readings for both the Consumer Price Index and Personal Consumption Expenditures, which measure consumer inflation, both declined in December. Inflation at the wholesale level has also moved lower, with the annual Producer Price Index falling in December as well.
Cooling inflation is welcome news and not just because it will help lower the costs of goods for families around the country.
Inflation reduces the value of fixed investments, and this includes a type of bond called Mortgage-Backed Securities, to which home loan rates are inversely tied. Rising inflation can cause mortgage bonds to worsen, or move lower, and home loan rates can move higher when this happens. Though many factors impact the markets, declining inflation is usually beneficial for both mortgage bonds and home loan rates.
If you're thinking of buying a home this spring and want to review your financing options, call or email me any time. I'm happy to help you make the most of the opportunities that are ahead this year.
Sources: U.S. Department of Commerce, U.S. Census Bureau, National Association of REALTORS®, National Association of Home Builders, U.S. Bureau of Labor Statistics, U.S. Bureau of Economic Analysis
Planning a Home Renovation Project
Considering a home renovation this year? This game plan will help you stay organized.

Determine your goals and budget, including why you want to renovate and what you want the ultimate result to be. Listing what you want to have done versus what absolutely needs to be done will help you make critical choices along the way. Remember to include a buffer of 10 to 15 percent in your budget for any unexpected expenses that may arise. Also, be sure to allocate costs for alternative housing if that will be required during your project.

Gather inspiration for how you want the completed renovation to look. Pinterest is a great place to look for design ideas, and you can easily create a board and "pin" images of furniture, hardware, appliances and décor that match your style.

Vet any contractors or designers by asking friends for referrals and checking references. Meet with several prospects and share your goals, budget and design ideas so you can collect estimates and determine the best fit for your project. Before signing any contracts, confirm the payment schedule, cost and timeline fit with your needs, especially if any permits will be required.

Ready your home by moving or storing any items, using the occasion to declutter where needed. Take photos throughout your home so you can have before-and-after comparisons in case of any damages. As a courtesy, let your neighbors know about the upcoming work at your home.

Assess progress throughout the renovation by scheduling walkthroughs with your contractor or designer. Don't be shy about sharing any questions or concerns. This open communication is critical to ensure your vision and goals for the project are achieved.

Use this process to keep your renovation organized and on budget, so you have an end result you love.

Source: The Spruce

Chocolate Fudge Bundt Cake
Coffee and chocolate come together to deliver this rich and delicious Chocolate Fudge Bundt Cake.

Yields: 10 to 12 Servings

Cake Ingredients
1 cup brewed coffee
16 tablespoons unsalted butter, room temperature
3/4 cup unsweetened cocoa, Dutch-process
2 cups granulated sugar
3/4 teaspoon baking powder
1/4 teaspoon baking soda
3/4 teaspoon salt
2 cups all-purpose flour
2 teaspoons pure vanilla extract
2 large eggs, room temperature
1/2 cup sour cream, full-fat
2/3 cup bittersweet chocolate, chopped
1/4 cup heavy cream
Preheat oven to 350 degrees Fahrenheit.

Heat coffee, butter and cocoa in a small saucepan or microwave-safe bowl until butter melts. Remove from heat, whisk until smooth and cool for 10 minutes.

In a large bowl, combine sugar, baking powder, baking soda, salt and flour. Add the cooled coffee mixture to the dry ingredients and mix until thoroughly combined, scraping the sides of the bowl to incorporate any remaining batter.

In a small bowl, whisk vanilla, eggs and sour cream. Add to chocolate batter and stir until thoroughly combined.

Grease a non-stick Bundt pan and add the batter to it. Bake for 50 to 55 minutes until a toothpick inserted into the center comes out clean. Remove cake from oven and after 5 minutes, turn the pan over onto a cooling rack. Wait another 5 minutes and lift the pan off the cake. The cake should be completely cool before icing.

To make the icing: Heat the chocolate and cream in a microwave-safe bowl or saucepan over medium. Once cream starts to bubble around the edges, remove from heat and stir until chocolate melts and mixture is smooth. Spoon icing over the top of the cake, allowing it to drip down the sides.

Leftover cake can be wrapped and stored at room temperature for several days.

Source: King Arthur Baking