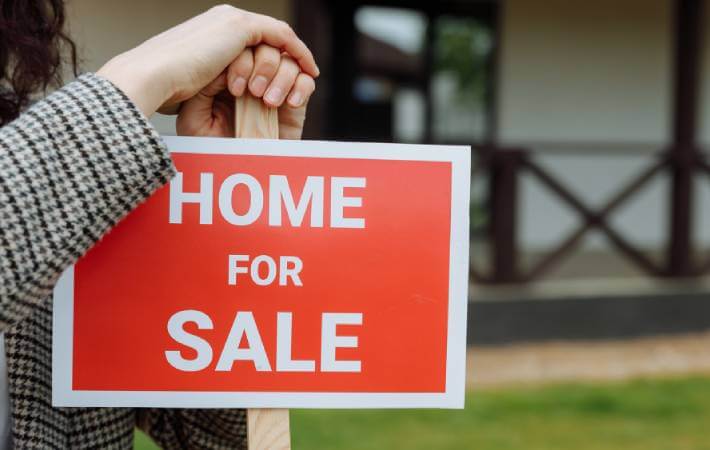 Pros & Cons of Selling Your House to a Company
One of the hottest trends in real estate right now is receiving a guaranteed cash offer on your home. Before you sell your house to a company that is planning on flipping it, let's go over the pros and cons!
Pros of Selling Your House to a Company
#1: Speed 
One problem that sellers often run into is a long, drawn-out process. Usually, it's on the buyer's side because they need to have their financial details ironed out. That generally isn't a problem when you sell your house to a company or real estate investor. For example, Mark Spain Real Estate in Atlanta, GA is really pushing their "guaranteed offer" right now. The website claims they can buy your house in just 21 days.
When we're living in a fast-moving real estate market, being able to quickly close on your house is a big deal!
#2: Security 
Another advantage to selling your home to a company or investor is the deal is more likely to be completed. When you are selling to an individual or family, things might end up falling apart. Maybe they can't get the financing they wanted. Perhaps they were trying to sell their home first but couldn't. Anything could happen.
That's less likely to happen with a cash offer. Can it happen? Yes. But, you can be more confident knowing that it's much less likely.
#3: Don't Fret a Mess 
When you're selling your house the traditional route, you'll need to keep it clean so potential buyers don't get scared away when they come to check it out. Not so with a cash offer. They don't mind if your house is cluttered or a little messy! They see it for what it's really worth.
#4: Less Fixing Up
If you sell your house to an individual, they may ask you to repair certain parts of the home before you move out. When you sell to an investor, that's less likely to happen.
Sounds too good to be true, right? Well, keep in mind that there are some cons to consider.
Cons to Accepting a Cash Offer from a Company
#1: Less Money 
The National Association of Realtors reports there was 20% less inventory in April 2021 compared to April 2020. This has led to a frenzy where buyers are desperate to take whatever they can get, even if they have to pay a higher price. This means we're in a seller's market right now. Home sellers are able to charge a premium, and investors know it! That's why they're willing to buy your home quickly and with cash – they know they can probably sell it themselves and make more money.
But here's the catch – they can't make money on the sale unless they buy it for much less than it's worth. So, essentially, you won't get as much money if you sell to a company vs. selling to someone who actually plans on living in the home.
#2: Too Fast 
Another thing you may run into is where the buyer wants to close too fast. If they gave you a week to move out, could you do it? Because sometimes these deals can be completed within 7-10 days. That's extremely fast and, more often than not, unrealistic for the buyer.
Should You Accept an All-Cash Offer?
There are pros and cons to selling your house to a company or investor. Yes, things move faster. But they might move too fast – plus you're potentially losing the money you'd make if you sold the home to someone who plans on living in it.
There's no right answer for everyone – it just depends on what you need right now. Speaking of which – let us know how we can help you buy your new home! Just shoot us an email at info@bydand.com – we'd love to help you explore your financing options.