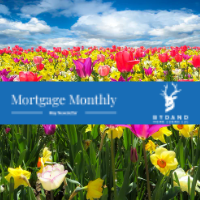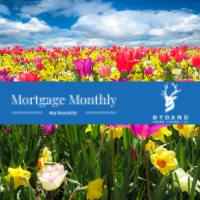 Market Update
Slow "Start" to Spring Home Construction
Housing Starts and Building Permits for single-family homes fell from February to March, while sales of existing homes also declined for the second month in a row. Consumer inflation remains red hot.
Single-family Starts, Existing Home Sales Decline
Ongoing supply chain disruptions continue to impact the construction of new homes, especially single-family homes. While Housing Starts, which measure the beginning of construction on homes, rose by 0.3% overall from February to March, starts for single-family homes declined 1.7%, per the Commerce Department. Building Permits for single-family homes also fell 4.8% from February to March, which was a disappointment as they represent future construction.

Rising costs and higher interest rates caused builder confidence to decline for the fourth consecutive month in April, as the National Association of Homebuilders (NAHB) Housing Market Index fell two points to 77. Of particular note, the component of the index that measures buyer traffic dropped six points to 60. However, any reading over 50 on this index that ranges from 0 to 100 indicates more builders see conditions as good rather than poor.

Sales of existing homes also fell 2.7% from February to March, according to the National Association of REALTORS®. The slower demand helped the inventory of unsold homes increase to 950,000 at the end of March, which is up 11.8% from February. However, this level of unsold inventory equals just a 2 months' supply of homes, whereas a 6 months' supply is more reflective of a healthy housing market.

Lawrence Yun, NAR's chief economist, noted, "The housing market is starting to feel the impact of sharply rising mortgage rates and higher inflation taking a hit on purchasing power." He added, "Still, homes are selling rapidly, and home price gains remain in the double-digits."

Rising Inflation Remains a Reality
The Consumer Price Index (CPI) for March showed that inflation continues to rise, as the annual reading of 8.5% was the highest level we've seen since 1981. While surging food, energy and shelter costs were a big reason for the increase, there was a glimmer of hope that inflation may be easing.

When stripping out these volatile food and energy costs, what's known as "Core CPI" rose just 0.3% from February to March, which was below estimates. Federal Reserve Governor Lael Brainard called this a "welcome" development in the Fed's efforts to lower inflation.

Getting inflation in check is crucial for many reasons. Not only does high inflation mean higher costs for goods, but it also reduces the value of fixed investments like bonds. Home loan rates are inversely tied to a type of bond called Mortgage-Backed Securities. Because rising inflation can cause mortgage bonds to worsen, or move lower, home loan rates can move higher when this happens, as we've seen this year.

Despite the recent uptick, home loan rates remain attractive on a historical basis. If you're considering a home purchase this year and want to review your financing options, reach out any time. I'm happy to help!
Home Living
Helpful Hints for Growing an Herb Container Garden
The fresh and delicious flavors of spring will be close at hand, thanks to these easy tips for creating your own herb container garden.
Start with a small plant rather than seedlings because a plant will already have an established root system. This can make it easier at first, so you can focus more on helping your herbs grow rather than worrying if the seedlings will sprout.

Consider beginning with just a handful of your favorite herbs, so the container garden is manageable. There are plenty of popular options to choose from, including basil, sage, mint, thyme, rosemary, parsley, chives and cilantro. Your local nursery or garden shop can provide great advice on what herbs grow well together and how much sun each typically needs, so you can choose what will work best for your herb garden's location.

To prevent overwatering, select a pot that has ample drainage. Look for one with tiny holes in its base so excess water can flow through. If you're worried about over- or under-watering, a great way to check on your herbs is to feel their topsoil daily. If it feels slightly dry, this is a good indication that watering is needed. And speaking of soil, choose high-quality organic potting soil to help your herbs grow.

Pruning your herbs is an important step to ensuring they continue to grow. Harvesting the leaves helps the herbs remain in their growth stage longer, so you'll be able to enjoy them more. Follow any recommendations provided by your local garden shop regarding the best frequency for pruning each herb.

Your favorite herbs will be just steps away all season long with these helpful herb container garden tips.

Source: Real Simple
For the Season
Flatbread Pizza
This Flatbread Pizza is bursting with basil and tomatoes and makes for a perfect springtime snack.
Yield: 3 Servings

For Flatbread
2 cups all-purpose flour, plus more for surface
2 teaspoons baking powder
1 teaspoon Kosher salt
1/2 teaspoon baking soda
1 cup plain Greek yogurt
2 tablespoons olive oil
Vegetable oil, for pan
For Topping
12 ounces grape tomatoes, halved
1/4 small red onion, sliced
2 teaspoons extra-virgin olive oil
2 teaspoons freshly chopped oregano
Kosher salt
Freshly ground black pepper
8 ounces fresh mozzarella
Balsamic glaze
2 cups basil
Preheat oven to 400 degrees Fahrenheit. In a large bowl, whisk together flour, baking powder, salt and baking soda. Add yogurt and olive oil and mix until all the dry spots are gone.
Transfer dough to a lightly floured work surface and knead until smooth, 3 to 4 minutes. Add more flour if dough is sticky. Divide dough into 3 pieces and roll each piece into a 1/4-inch-thick round.
Heat a large skillet over medium-high heat, then add enough vegetable oil to coat the bottom. Cook flatbreads until golden on both sides, approximately 2 minutes each side.
In a medium bowl, combine tomatoes, onion, oil and oregano and season with salt and pepper. Slice mozzarella into 1/4-inch-thick rounds. Top each flatbread with cheese and tomato mixture and bake until cheese is bubbling and melty, approximately 15 minutes.
Drizzle with balsamic glaze, top with basil and enjoy.
Source: Delish