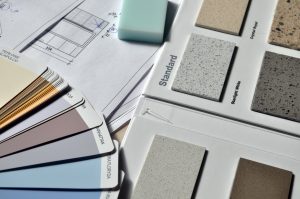 5 Worst Home Improvement Projects
No one wants to hear that their pet project is a waste of money. But there are certain home improvement projects that new buyers may not actually think is an improvement. If you're thinking of selling your home in the short term, and you are considering what sort of updates to make to your home, here are some projects that you might want to shift or take off your list:
Major Kitchen Remodel
Of course, the first home improvement project that comes to mind is a kitchen and bathroom remodel. But a major kitchen remodel will not get the return that you might think. Everyone breathe a collective sigh of relief; you don't actually have to bump out a wall, expand the square footage, and put the most expensive high-end appliances into the kitchen to get buyers to look twice. Actually, according to the  LA cost vs value report,  a major upscale kitchen remodel may cost you around $153,000, and it is only likely to add about $94,000 in value to the home. That's a loss of close to 40% of your investment! 
While it may look really nice, your custom kitchen remodel is most likely not necessary. Instead, a minor kitchen remodel will better serve your needs (if you are looking for resale value).  Change the cabinet doors, update the floors, get a new countertop, new hardware, and new energy-efficient appliances. Add a fresh coat of paint and you'll have yourself close to a full 100% return on your investment.  This means buyers are likely to pay more for the home as a result of the project; just about as much as you spent to fix it up. In LA, this sort of minor kitchen remodel may cost you in the range of $25,000. 
So, scratch the major kitchen remodel, and go with something more modest. You'll save yourself some money and time. 
Shiny or Green Roof
While replacing your roof may be a good idea (especially if you're due), if your new roof is metal, you're not going to get the most out of your investment. A metal roof will cost you around $50,000 in LA, (cost vs value report) and while it may look cool/modern/upscale, you will only get about $30,000 of added equity to your home. Stick with the tried and true asphalt roofing material, and you'll save yourself around 20 grand- plus you'll get a better return. About 80% of your cost will likely be recouped. 
While we're on the subject, I'm not sure if you were tempted to go with a 'green' roof instead of metal or asphalt. Well, according to a 2019 survey on what buyers want (and don't want), fully half of prospective buyers indicated that they are turned off by a plant-covered roof.  People want 'green' appliances and windows; energy efficiency that also results in savings.  But it's likely they are concerned about ongoing maintenance (or the cost to revert to asphalt) for a green roof. If you want a return on your investment, you may need to think of another way to save the environment. 
Wall-to-Wall Carpeting
We get it, your old carpet may be an eyesore, and maybe it needs to go. But if you're thinking of replacing your old wall-to-wall carpet with a new wall-to-wall carpet, you may be missing an opportunity. According to the report (mentioned above) on features that buyers want, 83% of buyers think that hardwood flooring is essential or desirable. 
Buyers are likely to take a look at your carpets and wonder if there is some hardwood underneath that they can refinish, or how much it will cost to rip out the carpet and put in a new floor. Even if the carpet is new. 
If you're going to spend the money on a new carpet, this may be a good opportunity to switch to hardwood instead. Or if you can't afford hardwood, just steam clean your carpets so that everything smells fresh; then the new homeowner can rip out the carpet themselves. 
Personalized Custom Features
Let's talk about customization. Great for when you plan on living in your home forever. But if you plan to ever sell your home, there are certain custom features that won't be as attractive to prospective buyers as they are to you.  
For example, 66% of buyers do not want an elevator in their home. The exception is where it may be required for certain types of large rental properties.  But for the average homeowner, and the average home, an elevator will have buyers walking away.  While you see convenience, they might be concerned about maintenance.  If you need to have an accessible home, a motorized chair or stairlift can be a great solution, as you may be able to take it with you when you leave. 
In addition, the report indicates that 49% of prospective buyers do not want a pet washing station. Here are some more undesirable features; dual toilets in the master bath, cork flooring, and a 2-story family room. Let's use this opportunity to add that custom window treatment and themed walls (like hand-painted murals) are likely to be the first thing to go when a new homeowner takes up residence. 
These custom features may not add to the home value and in some cases may even reduce the home's value. You may want to pick a different project. 
Pool 
To pool or not to pool? Well, it depends on your climate and neighborhood. In LA, this may be a selling point; however, it should be in top shape when you are trying to sell. Many homeowners may be turned off by a pool. For some it may be a safety issue; they have small children. For others, it's the ongoing costs of cleaning, upkeep, and safety (fence, rails, chemicals, etc). 
According to The Fool, the average homeowner (nationwide) can recoup about only 50% of the costs they put into a pool, depending on the pool. If it's above-ground, it can actually LOWER the price people are willing to pay for the home.  And if it is too elaborate or fancy for the neighborhood, you're likely to have an even lower ROI than the average. 
Based on the numbers, a pool is not the most stellar investment. However, we have to bear in mind that COVID may have changed the game a bit. When public pools are no longer easily accessible, and people are spending more time at home, a personal pool may be more attractive than it has ever been in the past. And though you may not fully recoup your costs, it may sell faster. If you're unsure of whether adding a pool makes sense for you, you can check with a realtor who is knowledgeable about your area. 
Pick Your Projects
With interest rates at historic lows, you may be able to better secure funding for the home improvement projects that will add value. We can help with a home equity loan or even a new mortgage, plus provide recommendations for reputable realtors. At Bydand, it is our mission to provide steadfast solutions tailored to accomplish our clients' home financing goals.